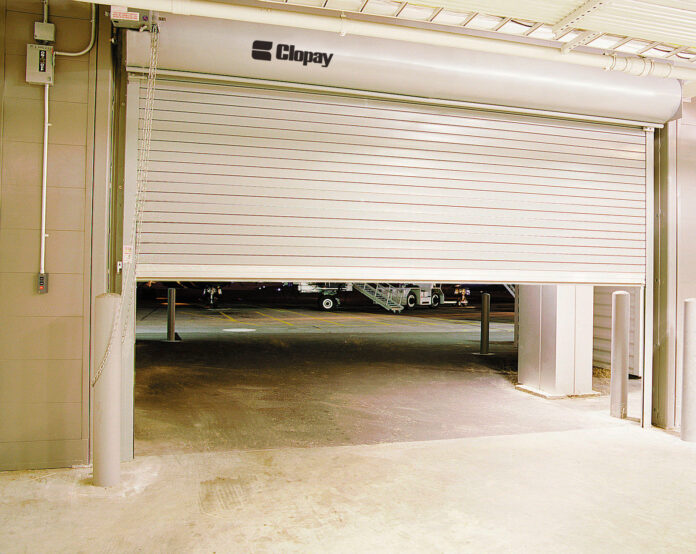 Maintenance of the roller doors
The roller doors installed on your property will go long to ensure that your premise is secure and safe. If you have installed these doors, your wish is for them to last longer, maintaining the optimal functionality levels. Though the doors give long durability, you need to provide maintenance and periodic checkups to sustain longevity. Make sure that your doors get the best maintenance to last long. Here you will get simple maintenance tips to protect your business and roller doors.
Keep the equipment, surrounding areas, and tracks clean
The easiest task in maintaining these doors to stay longer is keeping the equipment, surrounding and tracks clean periodically. When more dirt accumulates, your doors become hard to function well. It's easy for your doors to get corrosion and rust on their metal parts when twigs or leaves get near them. The twigs will absorb the moisture to cause rusting.
Lubricate the mechanical parts and the track
Many metal doors possess metal-to-metal interactions. The combination increases their durability and makes them susceptible to corrosion and rust. The best way to prevent this is to make sure you lubricate the doors well frequently. Enough lubrication ensures that the doors work well and maintain their warranties. Ensure that you lubricate door locks, hinges, and springs. Lithium grease and silicone products are the greatest recommendations here. You need to be careful against over-lubrication since the extra grease attracts debris and dirt.
Remove dirt and dust
It's a duty that you need to do every day. Make sure the door is free from debris and dirt. Excessive dirt and dust buildup in motors and guide rails will considerably reduce the efficient movement of the doors. The accumulation strains the movement mechanism. When handling the daily checkups, use soap and warm water only. Don't use abrasive liquids such as bleach and detergents.
Maintain moving parts
Use the doors every day. If they stay idle for longer, the movement mechanism will be affected. If you are using a manually operated door, you don't need to use much force when opening it. It should work with ease on the guide rails if it's an electrical door. The door should cause a jam or any loud sound. Please don't use the door anymore before it gets rectified when these simple tips fail.
Install strip doors
Is your business spending more time opening bays and rolling the doors up? Install strip doors. The doors are thick plastic sheets, vinyl, or PVC cut in pliable strips. They get customized to fit in any opening. They aim to eliminate dust, rain, draughts, fumes, and noise. These doors will save you much money on energy bills.
Hire professionals
Do you intend to repair any problem with your doors? It's good to hire professionals to provide maintenance for your roller shutter. Though it appears to be an extra expense, professionals know exactly what needs to get rectified. They know how to spot signs of default and identify the parts that are not working well. Professionals adhere to security measures to ensure the doors are safe.
Conclusion
The location of your business will influence the type of maintenance needed. If your business is at the cost, it's easy to face corrosion because of the salty water. You need to buy quality Janus roll up door parts and give them the maintenance needed for them to serve you longer.